The Marxist Invasion
(and why the future belongs to the nerds)
Every so often I like to go read Nick Szabo's twitter feed. He's as based and redpilled as it gets and he isn't afraid to show it. Last night he was deep in the culture war, commenting on a thread of the Portland Mayor showing up to the protests and getting harassed.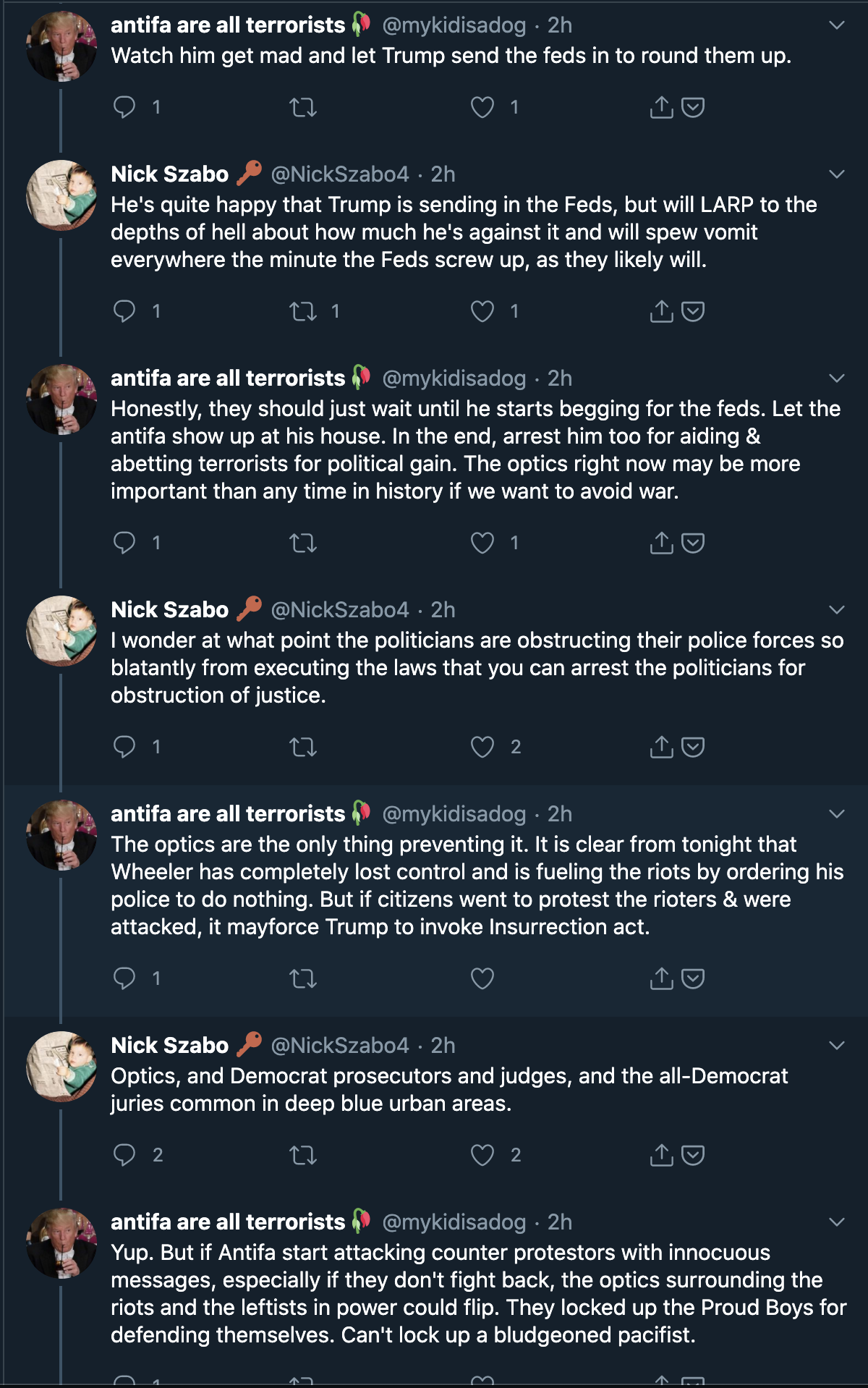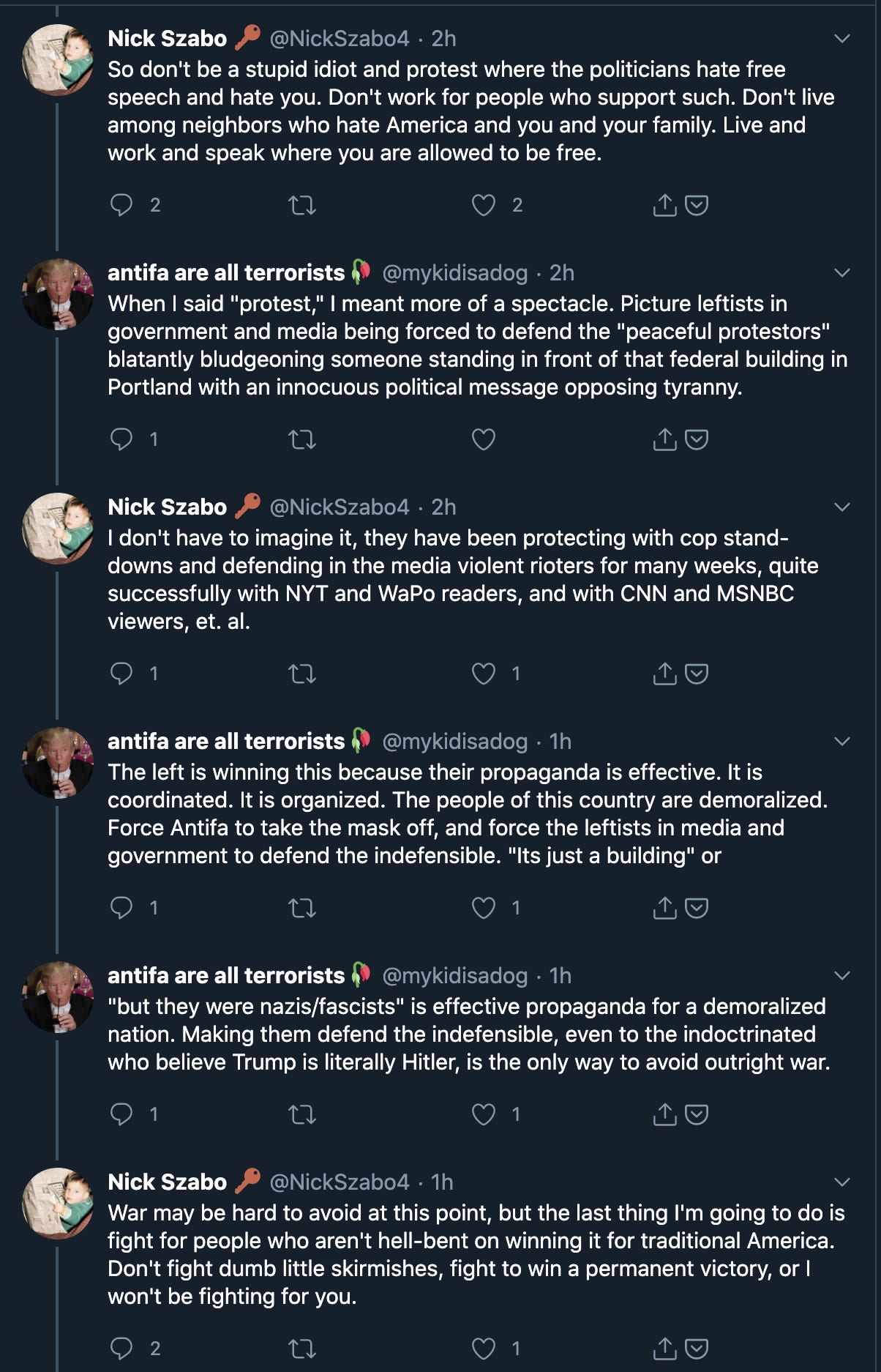 I was intrigued by his last comment about "war being inevitable" and his instructions to "fight to win a permanent victory", so I asked him what he meant, and he answered.
In 2020, Szabo is fighting for his family, his homeland, and his traditionalist cultural heritage against the invasion of the "anti-American blue". If you read that last sentence and scoffed, I've got bad news for you—he's actually spot on.
America has been invaded by the Marxist mind-virus.
I didn't realize what was going on until I watched this 1984 interview with Yuri Bezmenov, a KGB propagandist who defected to the US in 1970. It's worth watching in full. He explains that the James Bond spy movies are caricatures of actual intelligence work, with that sort of espionage only taking 15% of the KGBs resources and focus. The remaining 85%, he says, is put towards psychological warfare or as he also calls it ideological subversion. He describes the objective:
To change the perception of reality of every American to such an extent that despite the abundance of information no one is able to come to sensible conclusions in the interest of defending themselves, their families, their community, and their country. It's a great brainwashing process which goes very slow and is divided in 4 basic stages. The first one being demoralization which takes between 15 to 20 years. Why 15 years? Because this is the minimum time it takes to educate 1 generation of students in the country of your enemy, exposed to the ideology of your enemy. In other words Marxist-Leninist ideology is being pumped into the soft heads of at least 3 generations of American students without being challenged by the basic values of americanism, or American patriotism. The result? The result you can see. Most of the people who graduated in the 60s dropped out, half baked intellectuals are now occupying the positions of power in the government civil service, business mass media educational system. You are stuck with them. You cannot get rid of them. They are contaminated. They are programmed to think and to react to certain stimuli in a certain pattern. You cannot change their mind even if you exposed them to authentic information. Even if you proved that white is white and black is black you still cannot change the basic perception and the logical behavior. In other words these people, the process of demoralization is complete and irreversible. To get rid society of these people you need another 20 or 15 years to educate a new generation of patriotically minded and common sense people who would be acting in favor and in the interest of United States society.
In other words, the KGB's plan was to gaslight entire generations Americans into trading in their love for the land of the free into a love for the proletariat class struggle against the bourgeoisie.
As for the results, he went on to add:
The demoralization process in the United States is basically completed already. For the last 25 years. Actually it's over-fulfilled because demoralization now reached stuck areas where previously not even comrade Andropov and all his experts would even dream of such a tremendous success. Most of it is done by Americans to Americans thanks to lack of moral standards.
In a talk he gave the following year, Black is Beautiful, he explains the core concept of his ideological manipulation—egalitarianism.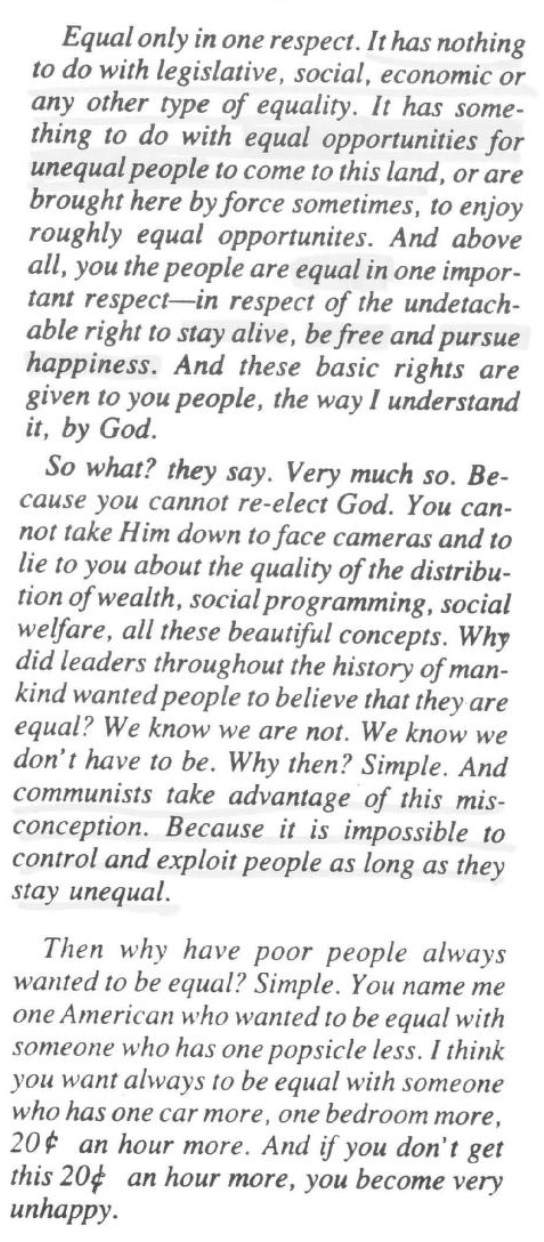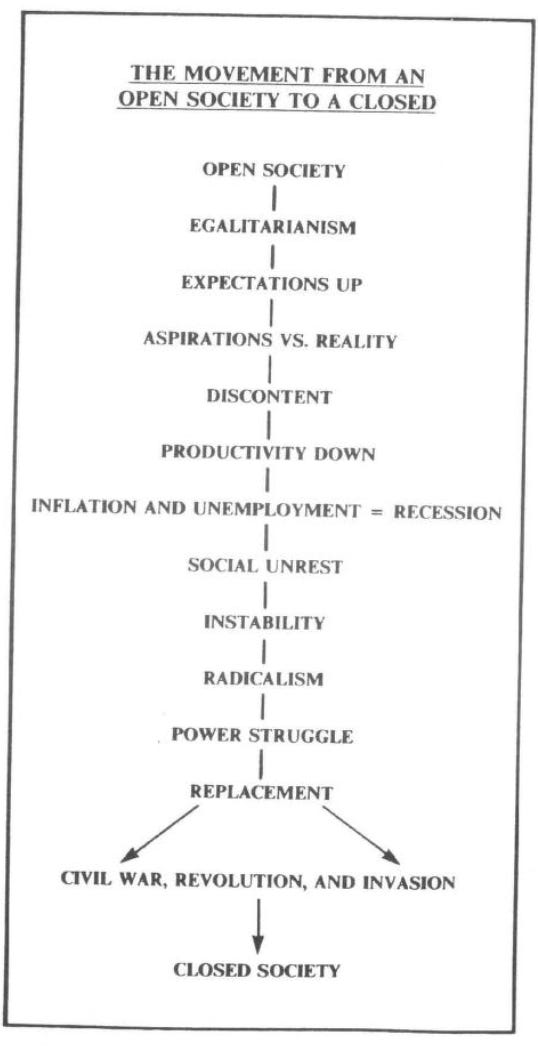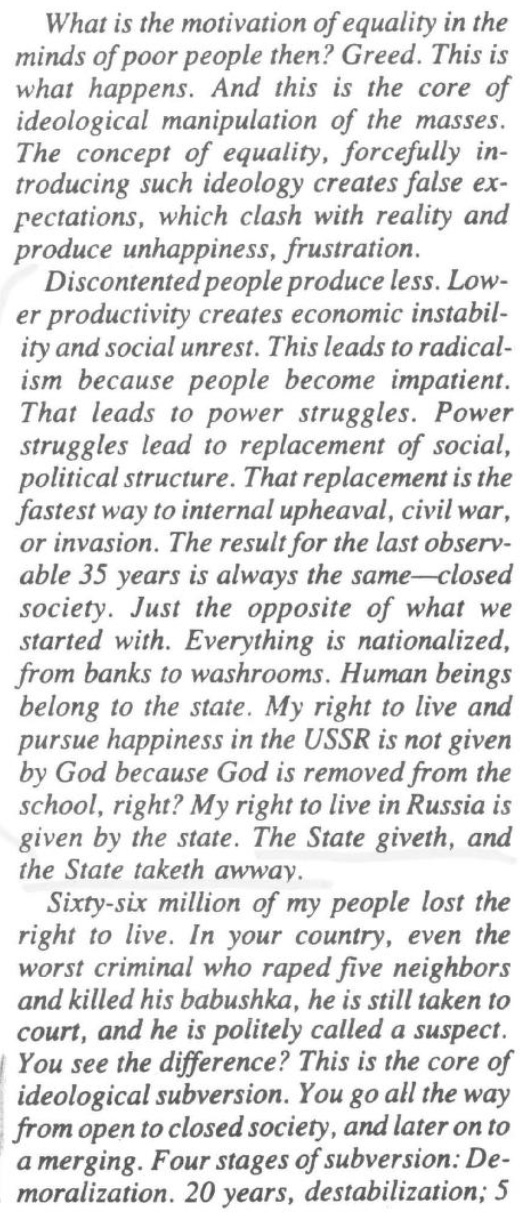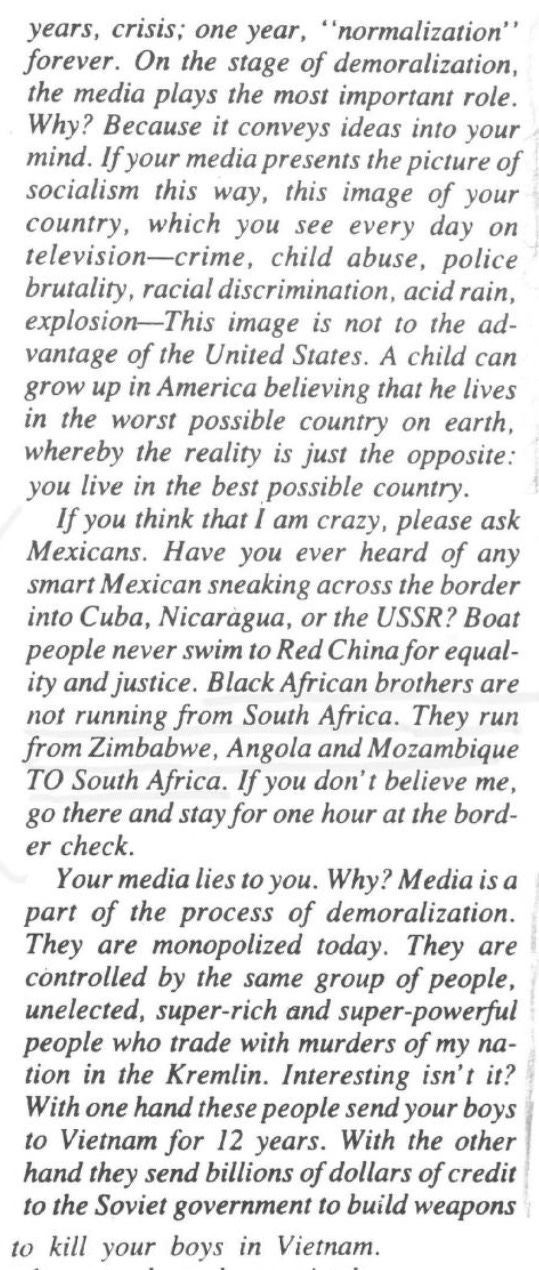 To summarize: When poor people are told what they want to hear—that they are equal to rich people—the seed of social unrest is planted. When it blossoms into revolution, the poor aim their violence at their fellow countrymen, ignoring their own privileges and forsaking their freedoms.
Let's look back at Szabo's wording. He describes his enemies as "anti-American blue outsiders". This seems in line with the KGB's psyops campaign objectives—to demoralize Americans into turning against their own country. Szabo doesn't use the word Marxist here, but he does elsewhere, making it clear that "openness" is not a feature of Marxist societies and showing his opinion of those who claim it is.
In the struggle against the Marxist invasion, I'm with Nick Szabo. I love America. It is the last great bastion of freedom, and it deserves protection.
---
At the same time, I don't pretend to share his traditional values. The American forefathers got a lot right, but they also got a lot wrong. Thomas Jefferson, for example, was not only the principal author of The Declaration of Independence, penning the famous "all men are created equal" line, he also helped invent slave-collateralized-loans. Today the "reds" might be on the front-lines against Marxism, but tomorrow they will go back to believing that God can protect them from the coronavirus.
In a future increasingly dominated by technology, dying on the hill of upholding traditional cultural values indefinitely seems futile, especially when the alternative is climbing to the top of the mountain of eternal life.